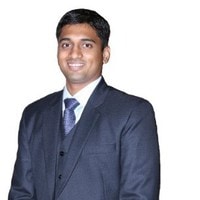 Ashish wasn't getting interviews and 
9 months searching without results...
Ashish said that he wasn't getting many interviews and when he did he couldn't crack the interview to get an offer. Frustrated he decided to invest in himself and purchased his package. Within a couple weeks he was contacted by a Fortune 500 company that not only provided his Green Card Sponsorship but an increase to his salary and he became bonus eligible for the first time in his career which happened to be 30%!
Interested in what's possible for you? Here are 2 ways we can work together so you can gain an Unfair Advantage!
One-on-One Coaching: People come for answers and inspiration because we help them achieve the results they want.  At the same time, you'll get a customized solution to fit your needs.  Want to grow your career and joy at the same time?  View our sessions and packages below.
Want a free consultation?
Not ready to dive in, but want to dip your toe in the water? Let's have a 30-minute conversation to see if we're a match.