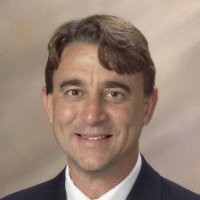 Tom had relocated and was unemployed for 
9 months searching without results...
Tom landed his ideal senior leadership role within 2 months!
I highly recommend Nick. He is a uniquely talented and strategic career advisor and coach. I've been involved in coaching for decades and I've coached people and teams in business and sports. My experience also includes some of the best coaches and mentors imaginable. Nick is in that "rare air" of coaching performance. You'll get in the "zone," as none other than Michael Jordan would describe it, with Nick. From the onset of working with Nick on my search, he articulated a strategy and roadmap for achieving my goals and he worked tirelessly to advise and guide as we refined my brand and honed my message. Nick consistently went "above and beyond" in his delivery. The value I gained working with Coach Nick made such a difference. When Nick shares that he cares about you as a person, not just a client, you can take that to the relationship/career bank. Hire Nick if you need a career coach, and you will thank both me and Nick.
Interested in what's possible for you? Here are 2 ways we can work together so you can gain an Unfair Advantage!
One-on-One Coaching: People come for answers and inspiration because we help them achieve the results they want.  At the same time, you'll get a customized solution to fit your needs.  Want to grow your career and joy at the same time?  View our sessions and packages below.
Want a free consultation?
Not ready to dive in, but want to dip your toe in the water? Let's have a 30-minute conversation to see if we're a match.