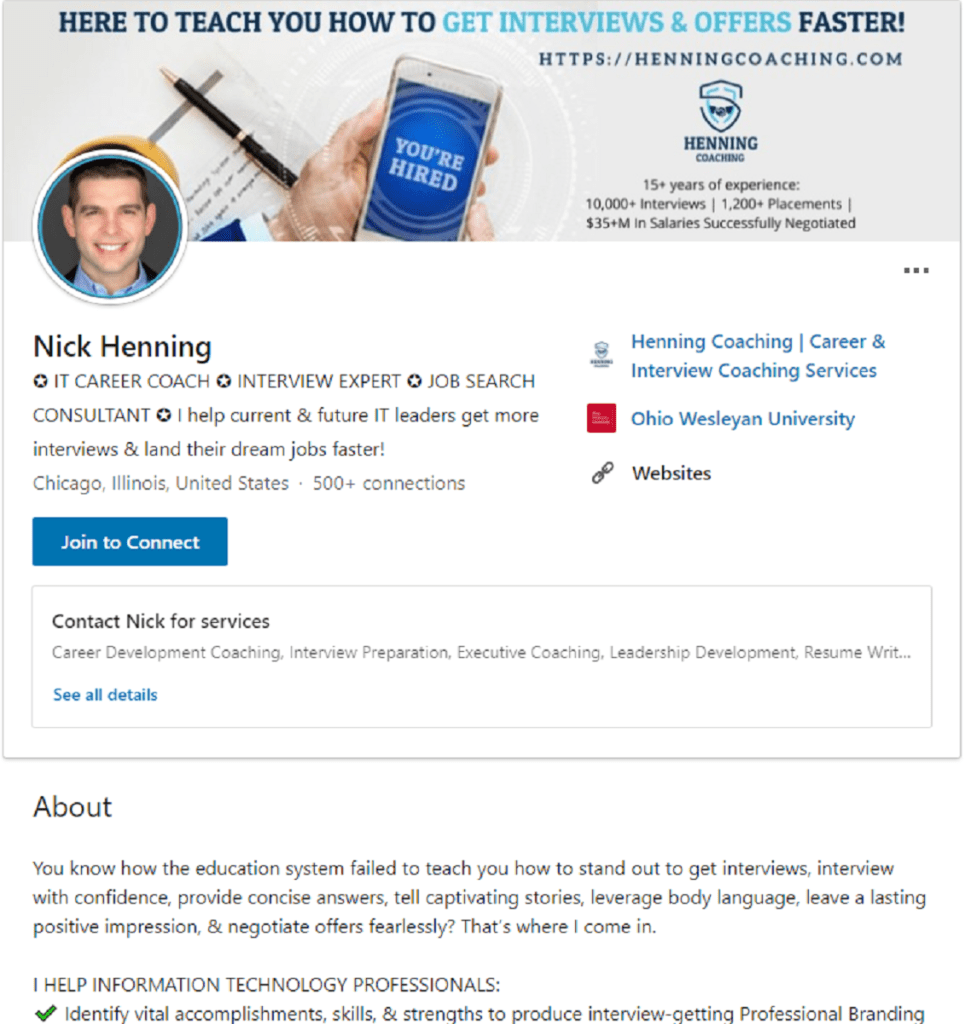 Professional branding - Linkedin Profile
I'm working with a client the other day he'd communicated to me that he was taught to really focus on his resume in terms of getting interviews.  However, things have dramatically changed over the past couple of years.  More predominantly you see professionals leveraging LinkedIn.  
It's a fantastic tool with over 500 million members through the globe.  It's a professional social media platform and not elevating your LinkedIn profile is a huge mistake because it's your Professional Billboard for your background.  It's always out there constantly working on your behalf to secure you interviews.  So you want to make sure that it's making a good first lasting impression.  Now a lot of individuals don't do the upkeep in terms of LinkedIn and what I recommend is that you dedicate at least a specific amount of time each week in terms of communicating and developing your network.  Making sure that you're fostering those relationships by continuing to communicate with those individuals.  
That's the tip of the day make sure that you're using LinkedIn and elevating your background because of lot of professionals especially senior leaders are not looking to leverage it to help them in creating that social proof because your LinkedIn profile is more of what others say about you and your resume is what you say about yourself.   Also, you have that social proof from the LinkedIn profile.  
PS. Interested in what's possible for you? Here are 3 ways we can work together so you can gain an Unfair Advantage!
People come for answers and inspiration because we help them achieve the results they want.  At the same time, you'll get a customized solution to fit your needs.  Want to grow your career and joy at the same time?  View our sessions and packages below.
Online self-paced job search and interview coaching platform with different courses to provide options depending upon need and budget.